Being a floral designer is not always as glamorous as people like to think it is. Yes, I am so lucky that I get to work with beautiful, fragrant flowers, and I also get to help people transform their dreams into creative realities at their weddings. But, most of my day-to-day work is not quite this fun.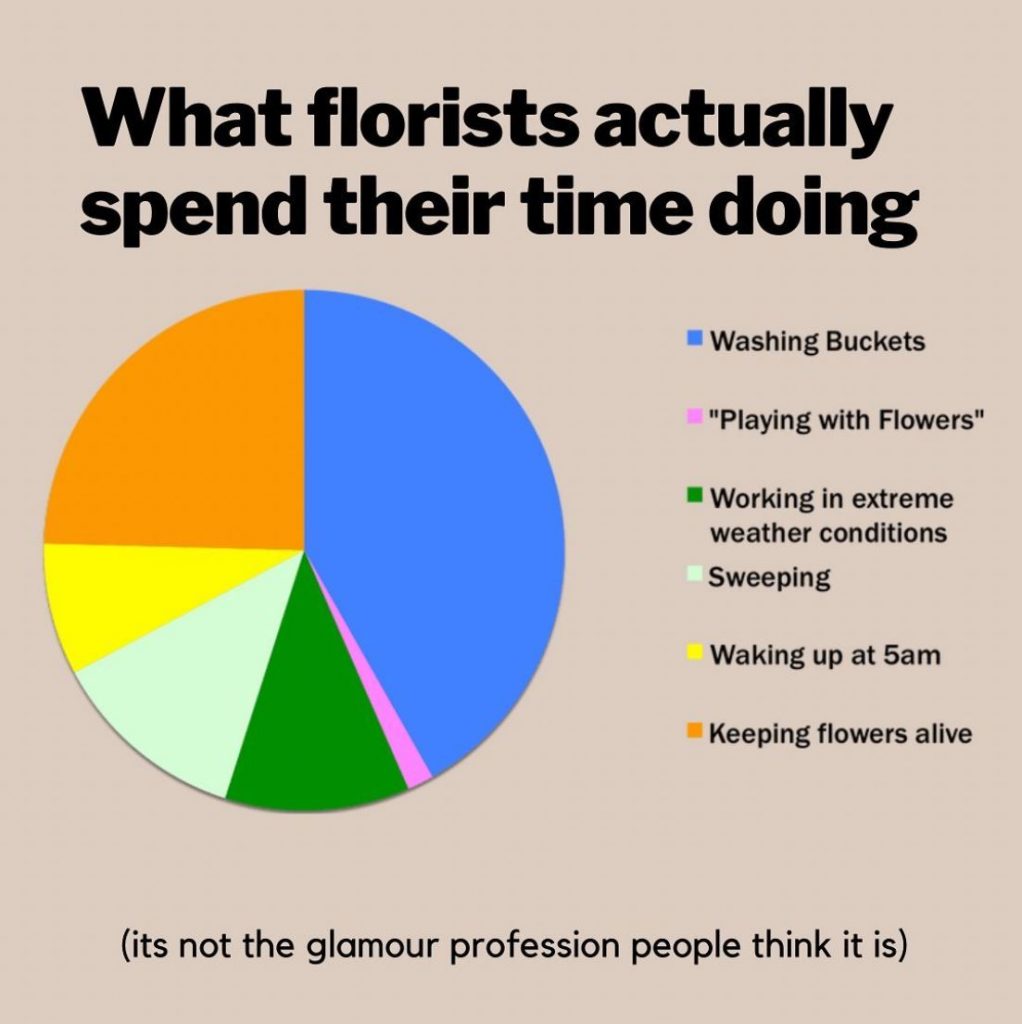 A Day In The Life of A Floral Designer
Drudgery is one of the words that sometimes come to my mind as I scrub out the buckets that I store flowers in. However, it is super important to keep these buckets clean since dirt and grime can reduce flowers´ lifespan, and everyone wants to be confident that their floral arrangements will last as long as possible.
But, the life of a floral designer is not just about hard physical work. It can be a mentally challenging job too. Some days, it feels like we are juggling a million balls in the air while trying to avoid potential catastrophes.
Floral Catastrophes Can and Do Occur
What does a floral catastrophe look like, you may ask? Of course, these can look different depending on the day of the week. However, recently, I encountered one of these potential catastrophes. My bride wanted a particular flower in a very particular hue. Generally, this would not have been a problem. But, when the week of the wedding happened, all of these flowers looked just a little bit off – not up to my high standards. So, I had to do some research to think about how I could create a close copy. Ultimately, my magic worked, and the bride and groom were super satisfied.
Learn More Today
At the end of the day, I keep reminding myself that to be a great floral designer, you cannot simply be a great floral designer. You also have to be a creative artist, a flexible problem-solver, an accountant, and sometimes a therapist to your customers. While the job is not an easy one, it's still one that I enjoy doing. There's nothing like seeing a couple´s vision come to life and seeing the look on their faces on their big day. So, if you're interested in hiring a Floral Designer for your next special occasion, contact us today!