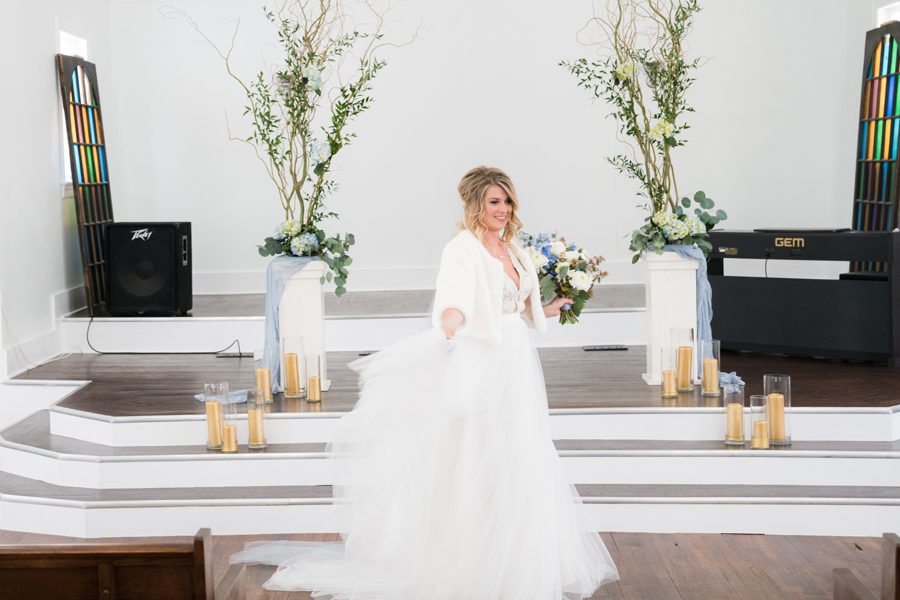 I remember seeing a bridal show hosted at the Holly Vault and being enthused with the Chapel. After they finished their renovations and opened up the venue to 2019 brides, my creative juices started flowing. By now, you know that I enjoy styled shoots, so I couldn't help but jump on the opportunity. I contacted my partner Kelle and photographer Ilze to do a tour in February and fell in love with the venue. Before I left, I'd already come up with a color scheme for floral design in Holly!
The Color Scheme
I really like blue, so it was only right that the color was somehow incorporated into the styled shoot. My refreshed branding color scheme, like my logo, follows a blue theme. Therefore, I thought it was a great idea to have the pictures match my branding. I knew that a dusty blue paired with gold elements would make a statement at the venue.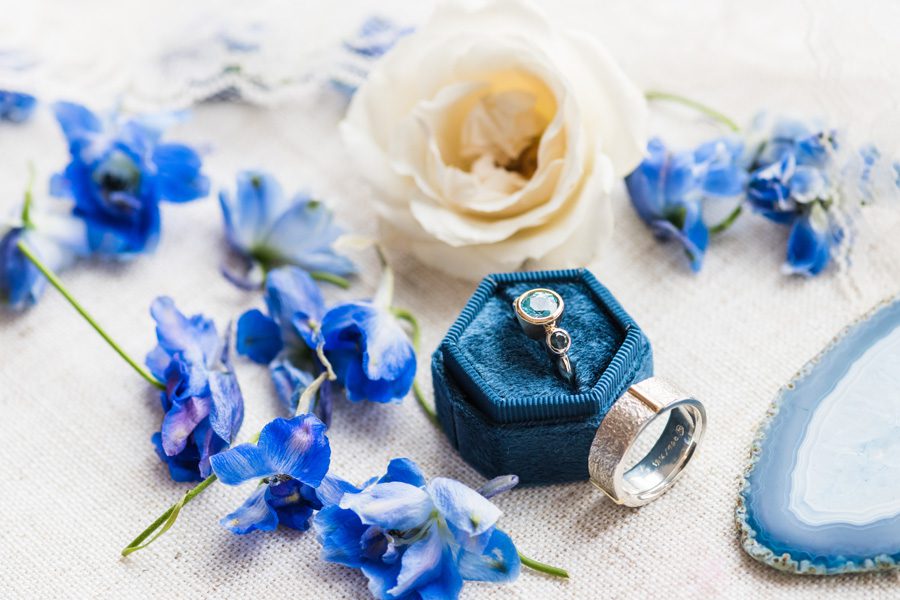 Working with Mother Nature
The day of the styled shoot was an interesting one because of the weather. If you live in Michigan, then you know that the month of February can be bitter cold and that's exactly what it was. Cars and sub zero degree temperatures don't mix, so transportation was an issue. I was also starting to worry about how my floral design in Holly would actually turn out!
My fresh hydrangeas began to brown as they don't like cold temps. In situations like this, designers and other professionals have to pivot and do what we can to make it work.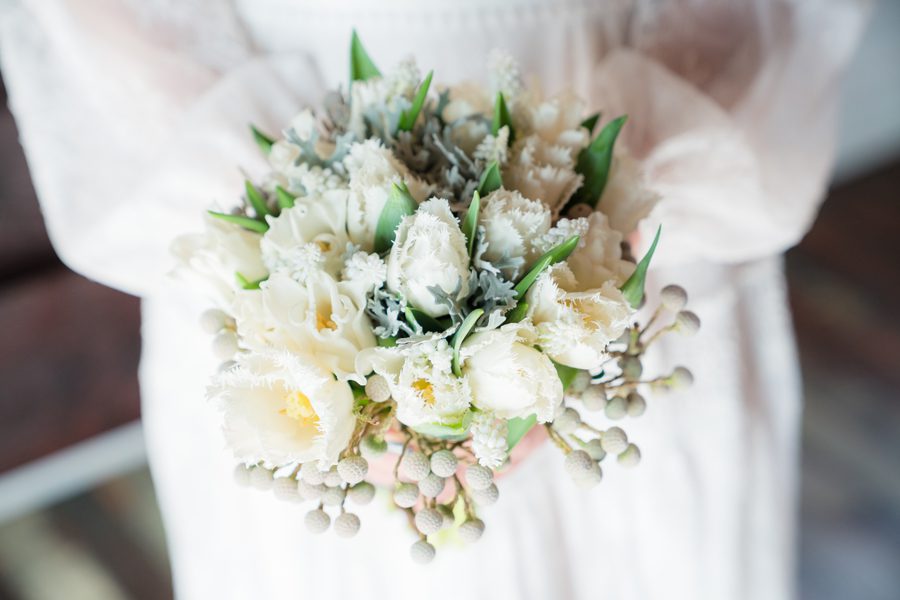 Bringing it All Together
The styled shoot included 7 photographers in two locations which were the ceremony at the chapel and reception at the vault. Both locations are considered 'Holly Vault Collections". Three gorgeous, real-life couples and an additional 3 professionals were photographed. So many amazing photographs were captured and it was also a good networking experience. We didn't even notice that we had been there for over 8 hours with the set-up, tear down, and everything in-between.
My floral design in Holly was a success but that wasn't all! The acrylic invitation I created was selected by Wedding Day Magazine and included in their "Feature Friday. Click here to check it out. They also featured the entire shoot on their blog here! I'd say it was a success and I was glad we made it happen.
If you're interested in floral design or customized invitations, then contact Design Quintessentials. Solutions for your big event are just one phone consultation away.
Your Detroit Florist and Vendors
Photography | Ilze Lucero, Juneberry Media,
Medlinda Hope, Captured by Kelsey
Venue | Holly Vault
Floral Design | Design Quintessentials & Flower Smith Studio
Stationery | The Paper Creation
Gown | Ivory Loft
Hair | Simona Vigh Hair Design
Makeup | Makeup by Rosaa
Lines | Special Occasion East
Bride's Jewelry | Jewelry Set in Stone
Cake | The Dulce Experience
Models | Kaitlyn, Rebekah, Emily, Autumn
The Inspiration Idea to Reality