One way that we showcase our floral design work is by participating in styled shoots, and we did several in 2019. However, one of the most exciting shoots was at my business partner, Kelle's, beautiful lakeside home in Hamburg, Michigan. This location allowed us to take advantage of Michigan's incredible natural beauty while collaborating with many of our favorite vendors. Keep reading to learn more about my experience doing floral design in Hamburg, Michigan.
Working With Diverse Styles
As you might imagine, weddings are very diverse and should reflect the bride and groom's unique life experiences. It also needs to capture the couple's vibe. Recognizing this, Design Quintessentials looked to capture various styles in our photoshoot to showcase how looks can vary. For example, for the outdoor lovers out there, we shot many photos in the lake water. One of my favorite shots showed our groom joyfully lifting his bride in the air with his pant legs rolled up above the gently lapping water.
For The Sophisticated Vibe
We also recognized that many couples want a more sophisticated vibe for their wedding. This was captured in a photograph where the bride and groom are standing with their backs against a stunning pillar with pink, peach, and mauve roses. This is personally one of my favorite color schemes for a wedding!
Edgy Wedding Vibes in Hamburg
We were also able to capture an edgier wedding vibe using a smoke bomb. This proved to be a stunning visual as our bride wore a beautiful burgundy gown with a plunging neckline. While this is not a wedding look for everyone, it's great for those wanting to branch out from a traditional white wedding. We would consider this look a fun and sophisticated alternative.
It was not just the wedding dresses and the backdrops that created the unique vibes. We also used a wide variety of floral designs to create different vibes. The cakes and desserts also helped set the wedding mood.
People Make All the Difference
What made this photoshoot particularly useful and memorable, in my personal opinion, was the wonderful people that we were able to collaborate with. Our models were stunning and brought so much personality to the photos. We were also blessed to have several real-life couples model for us! Their love is clear in each of the pictures.
It was not just the models, however, who made the shoot special. We also loved working with some of our favorite vendors. I refer to them as our friendors (friends + vendors). Many photographers collaborated on this shoot, coming from as far away as Canada. I am so grateful for these partnerships, rooted in mutual trust! Moving forward, I look forward to working with these friendors for future projects.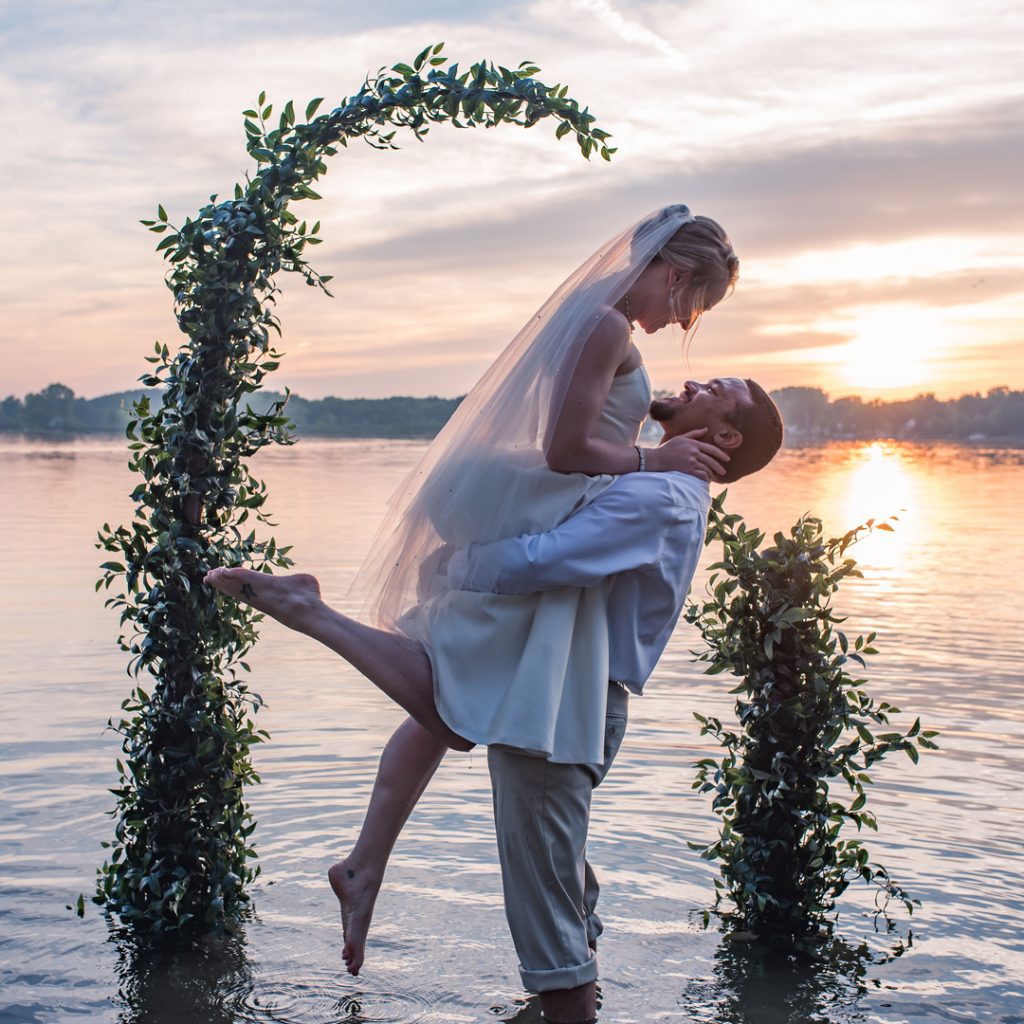 Need Our Floral Design Services?
If you're looking for florals that tell your story and create an experience, contact us today! We not only assist with weddings, but also baby showers, baptisms, corporate events, and more.
The Inspiration Idea to Reality
Your Detroit Florist and Vendors
Photography | Ilze Lucero, Captured by Kelsey, Oracle Visuals,
Sydney Madison Photography, Nicole Janette Photography
Venue | Private Resident
Floral Design | Design Quintessentials & Flower Smith Studio
Stationery | The Paper Creation
Tea-Length Dress | Dolly Couture Bridal
Ring boxes |Sunnyday Ring Box
Makeup / Hair | Makeup by Rosaa
Hair | Mary Simmons Hair & Makeup
Model |Sammi, Olivia, Lydia, Kathleen, Chrystle, Bata, Kiki & Rachel