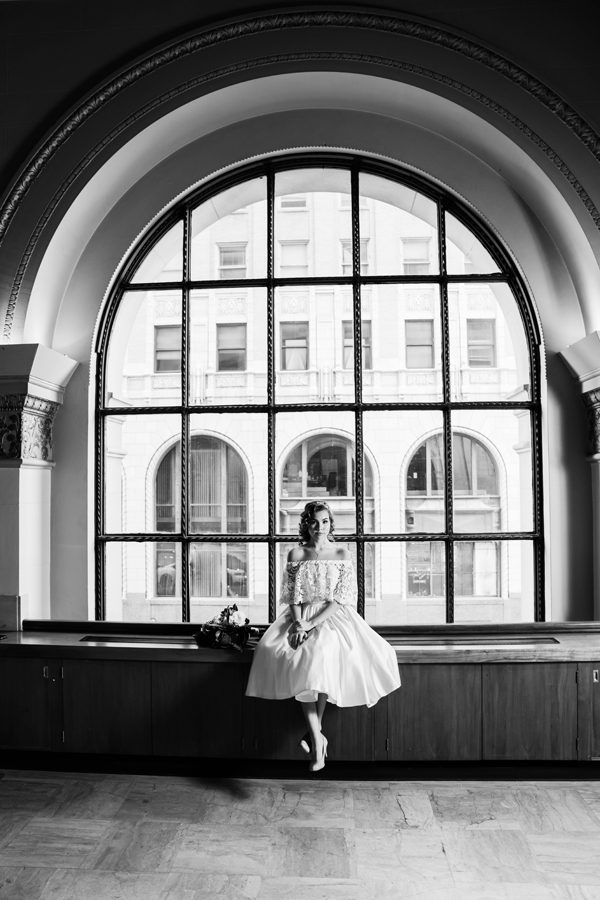 Guess what!? We were featured in a magazine! It was such an incredible surprise and honor when I received an email from Wedding Day Magazine about being featured. If you've been on their page before, then you know that their site is filled with so much inspiration for any bride, so I was so very happy when they reached out regarding one of the pictures on the Design Quintessentials Instagram page. The picture was then presented on one of their special Friday introduction articles.
Let Me Tell You More About It
The picture selected was one of my styled wedding photos, with a gorgeous bride posing with a dazzling bouquet of flowers. The bouquet was mainly composed of a variety of white flowers, but we switched it up by weaving in little hints of gold throughout the bouquet. A totally swoon worthy picture that I was ecstatic made it on their website. Also, the venue this featured photo was set in was at The Treasury which, as you may have heard me say before, is one of my favorite venues! The venue is so majestic and a gorgeous setting for weddings.
Check out the featured photo here: Wedding Day Featured Friday
Giddy With Excitement
The opportunity to be featured on the magazine was a major blessing to me. Not only does it bring more exposure to my work, but the feature may also lead me to have the opportunity to find many more amazing couples to work with!
Not only did Wedding Day feature this photo, but I also provided them the entire album of that styled photoshoot at The Treasury for a featured article as well! I was so lucky to have the opportunity to showcase one of my favorite shoots at such a majestic venue. The photoshoot itself was such a great opportunity, and to have it featured on Wedding Day Magazine? Nothing could top that!
If you want to take a quick look at the article: Wedding Day