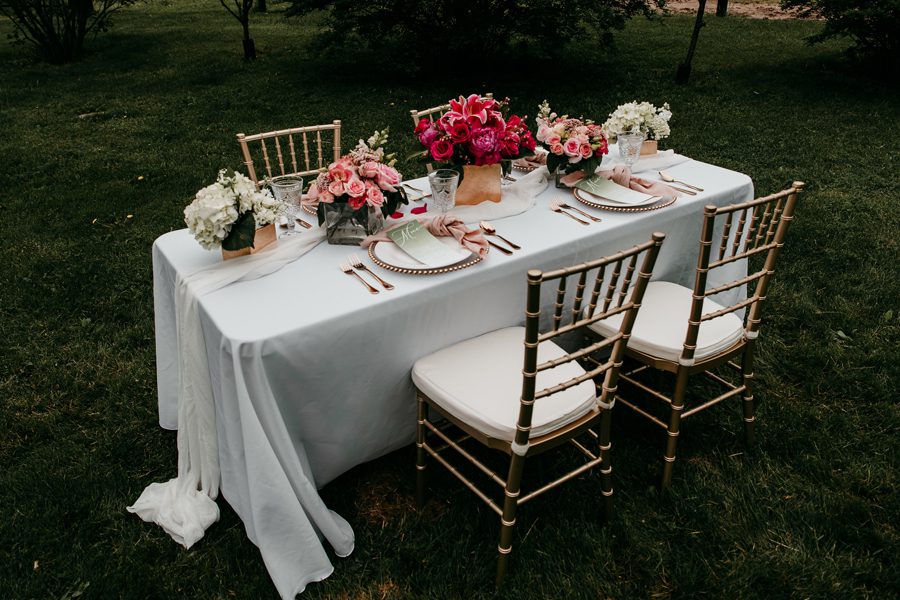 As a Floral Designer, I'm always seeking a challenge. I always learn from the experience and feel good about overcoming any hardships along the way. Completing a task has never been an issue for me, as I can always figure out a way to get the job done. However, figuring out what I REALLY want and how I like to do things is the hard part. Believe it or not, half of the time I don't even know what I like or want from a project. And that's why the challenge is so fun. It forces me to take a closer look and find out the answers for myself. Consider this example below…
Wreaths, Weddings and Farms
So, a few months back, I wanted to make a wreath for an animal, particularly a horse. I always thought it would be a cool idea and unique experience. Therefore, when Jacquelyn Genevieve and her team were seeking a florist for their ombre, horse, farm-styled photoshoot, I immediately replied with a big, "Yes!"
And the farm-styled shoot ended up getting featured in Wedding Day magazine!
I met so many wonderful wedding vendors there, too. The wedding planner, Shivani from VaniKo Designs, made the whole process effortless. Everyone showed up on time then helped each other out with table setting and ceremony decoration. We were all in and out of the farm within three hours and had managed to garner so many compliments not only from the shoot but also from the host.
I have to say, this wedding photoshoot was by far the easiest and quickest shoot I've ever done thanks to their help. It's very important to have professional vendors working with you that all have the same goal and come together to help achieve the final result. It also goes to show that being presented with a challenge isn't a drawback but an opportunity to do something new and exciting. And of course, having a team that's all on the same page and working towards the same vision doesn't hurt either.
Learn More – Metro Detroit Floral Design
If you're interested in more floral arrangements like this and are in the Metro Detroit area, we've got you covered! Over at Design Quintessentials, we aren't afraid to try new things and think out of the box.
Your Detroit Florist and Vendors
Photography | Jacquelyn Genevieve Photography
Wedding Planner | Vaniko Designs Weddings And Events
Venue | Dexter
Floral Design | Design Quintessentials
Stationery | Invitations By Caitlin
Rental | Firefly Premier Events
Hair | Samantha's Hair Artistry
Makeup | Megan Maureen Makeup
Linens | Rosemarine Textiles
Cake | Sweet Bree's