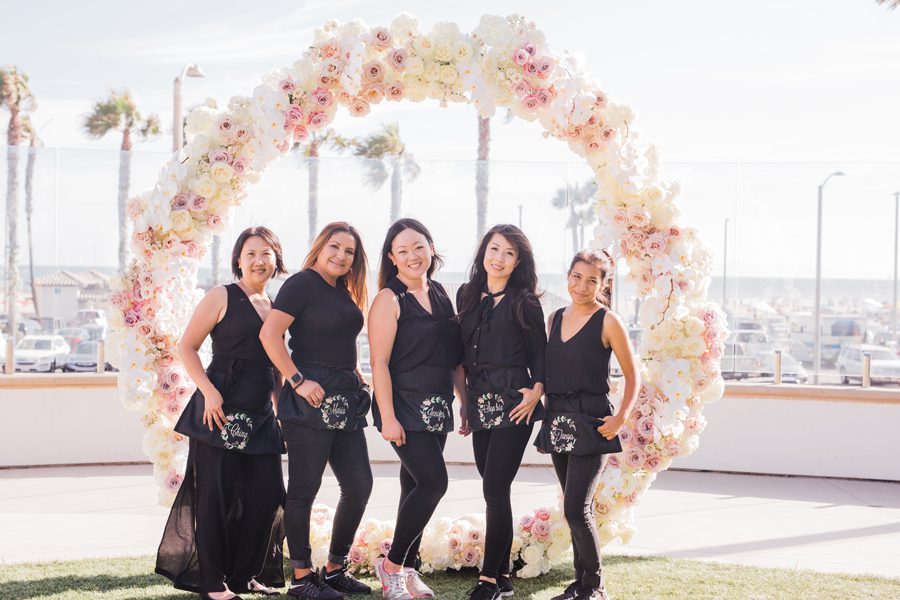 Part of being a professional is maintaining and keeping up our knowledge and skills. That being said, workshops are essential. They're a great way to network as well as learn new tricks and tips. Workshops exist to challenge those who are already professionals by introducing new concepts and providing the chance for experimentation.
They're highly recommended for anyone who can attend, especially if you're interested in breaking out of comfort zones. Creativity flourishes in workshop settings, allowing anyone to recreate the latest trends and styles with their own twist. For a professional, getting more practice and learning new things is an important part of keeping up with the market and challenging yourself.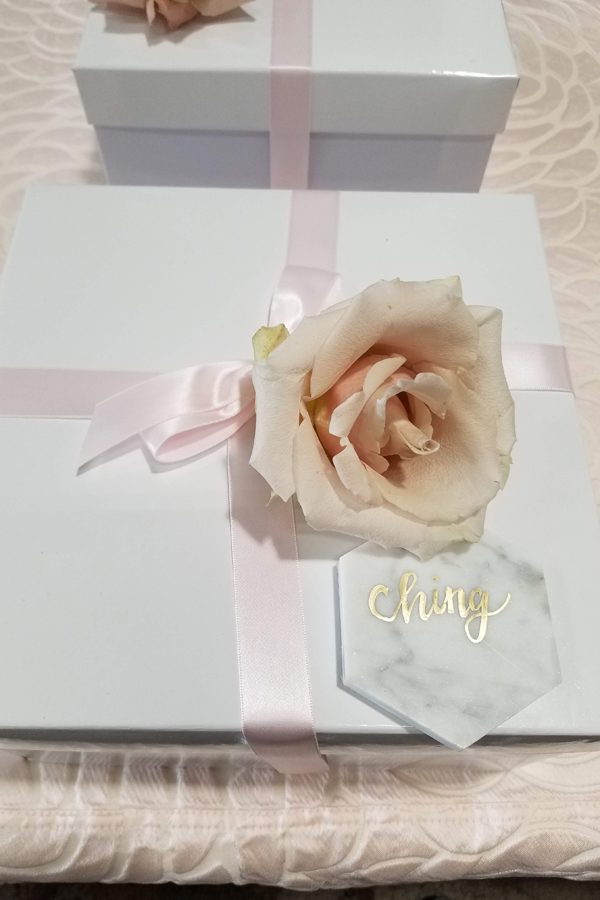 My Workshop Experience
I had an opportunity to visit a workshop when visiting my grandmother in sunny California. Here, I met the lady that made quite the spotlight for herself in our florist groups. Her name was Jenifer (Peonies and Petals Designs), and she was offering a workshop on how to create a beautiful moongate arch for wedding ceremonies. I jumped at the chance, eager to learn everything I could because, simply, I want to know all the behind-the-scenes tricks and knowledge.
The workshop lasted three days. Besides the simple, new, trendy, free-flowing wedding bouquet and centerpiece, Jenifer also took us to a flower market in Los Angeles and gave us the opportunity to see what it's really about. There were hundreds of flower vendors selling fresh cut flowers, containers, and everything wedding related.
Moreover, we also got to construct a moongate arch from start to finish, beginning at the shop and finishing it on-site at a wedding on the day of. The best part was the wedding location at the Hilton Hotel on Huntington Beach. The most difficult part, though, was that the venue over booked the ceremony and we only had one hour to complete everything before it started. Yes, you read that right. Not when guests arrived, but when the ceremony itself started. Can you believe it? It sure was a lot of hustle and bustle.
The result was amazingly beautiful, though, and the wedding was featured and published in several magazines. Recognition for such hard work is one of the ways a workshop is so beneficial.
Learn More
If you happen to reside in the Detroit metro area and want beautiful floral designs at your next event, you're in luck! Design Quintessentials is ready to book couples for 2020. Be sure to look at the portfolio to get an idea of other work I've done outside of this event.
Check out All the Pictures From Our Workshop