Real Wedding: Erika & Eric
Pine Knob Mansion – Clarkston, Michigan | Photographer – Bre Thomas Photography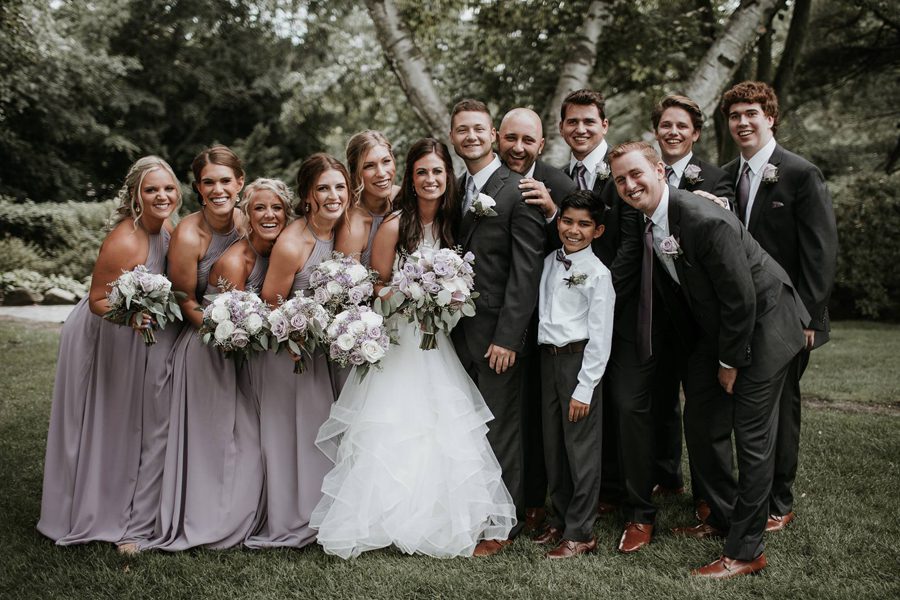 Erika and Eric were lovely to work with. Even during the initial consultation, the couple was very outgoing and sweet. I simply couldn't wait to begin to work with them!
And Guess What Color Wins Again?
Erika and Eric were going for a lavender purple wedding (purple was the color of the year after all!). There's something very crisp and sweet about lavender that I knew would make for gorgeous details for the big day. The couple had also brainstormed and put together some ideas already, and I was eager to listen to what they had in mind and then take over from there with a few ideas of my own. Both of their families were very supportive and wanted what was best for the soon-to-be newlyweds, which is the ideal situation when it comes to any wedding planning! Erika and Eric were great to work with, and I have to give them massive props. It's definitely not an easy task planning a wedding in Michigan when both were out of the state!
A Beautiful Venue With So Much To Offer
The wedding took place in Pine Knot, which is a stunning venue. I've done a few other weddings in this location, and I consider myself a bit of a pro in terms of knowing the place inside and out. The venue isn't the biggest, but it has so much to offer, like a beautiful outdoor scene and an exquisite indoor reception set up. This is one of my favorite venues, as it's a very gorgeous and classic setting. I mean, just check out that headtable setting! The windows behind the table make a great unique statement!
Erika and Eric were a very sweet couple to work with, who knew what they wanted and made the time to make sure things for the big day would run smoothly. Their efforts paid off, and I was glad to know they were more than satisfied with how their wedding turned out. My best wishes to this charming couple!