Real Wedding: Michele & Brandon
The Inn at St. John – Plymouth, Michigan | Photography: Lighting with Love
Michele and Brandon married at the Inn at St. John towards the end of last December. I love to look back at all the weddings I've worked over. I may be biased, but each wedding is special, and the couples I meet are truly lovely people! I still remember this wedding fondly. It was a marvelous experience for me to work with this wonderful couple and this amazing venue!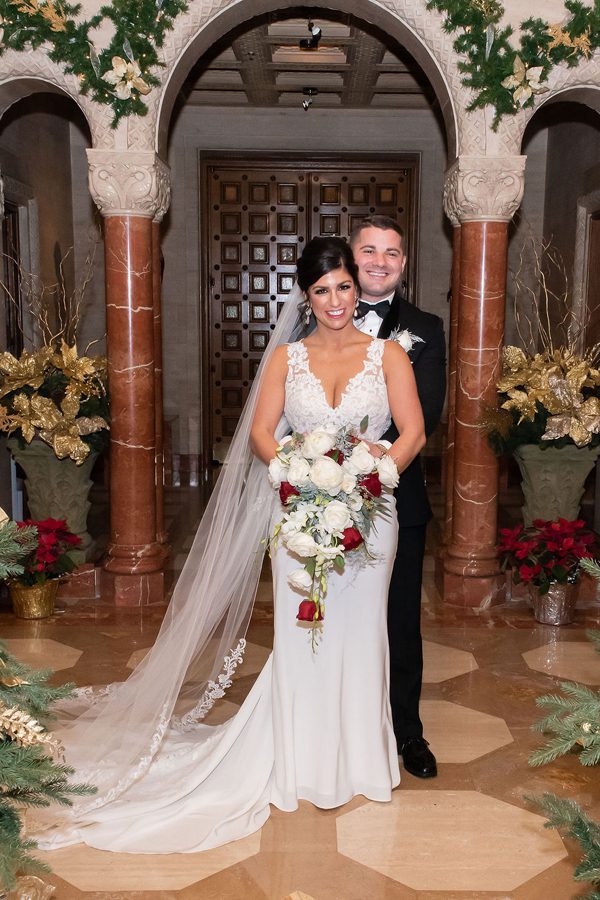 Bringing Floral Design To The Inn at St. John
I had never gotten the chance to work at the Inn at St. John before, so I was definitely grateful for the opportunity to work over this venue. Michele was actually referred to me by Olivia, another bride I had the great opportunity to work with. It was going to be a short planning and my first time working with this venue, so I was happy to take up the opportunity. Since the wedding was taking place at the end of December, Michele had already envisioned going with a New Year's theme. There was going to be a lot of silver involved!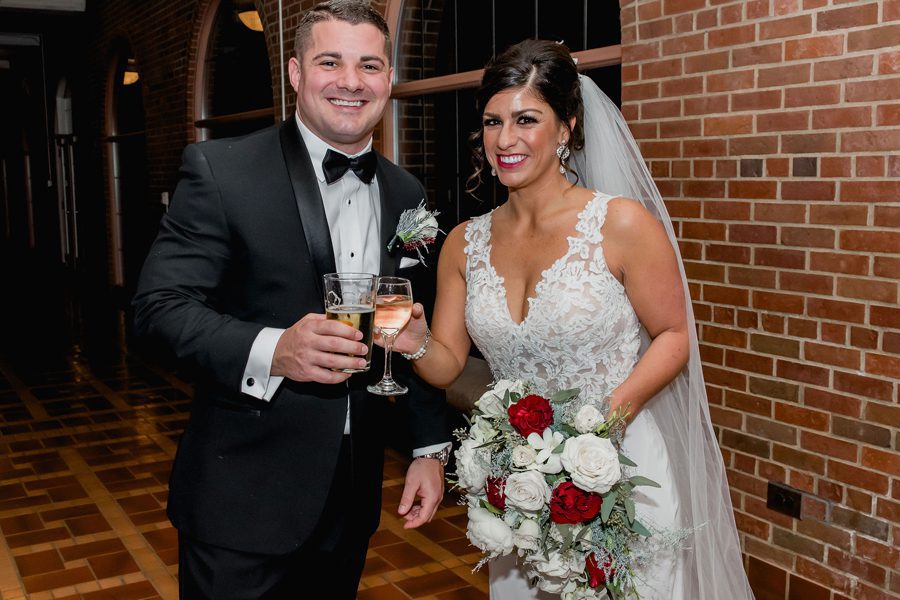 Let's Bring on the Silver
The grand ballroom at St. John has a high ceiling, so they wanted to use tall arrangements to help with the setup. It was so much fun setting up for the wedding! The venue was absolutely breathtaking, and the silver decorations really popped. The venue was adorned using silver branches, crystal, and silver Christmas greenery. I was so happy to cross the Inn at St. John off my list of never explored venues. The wedding went beautifully, and the decorations truly made the venue look exquisite.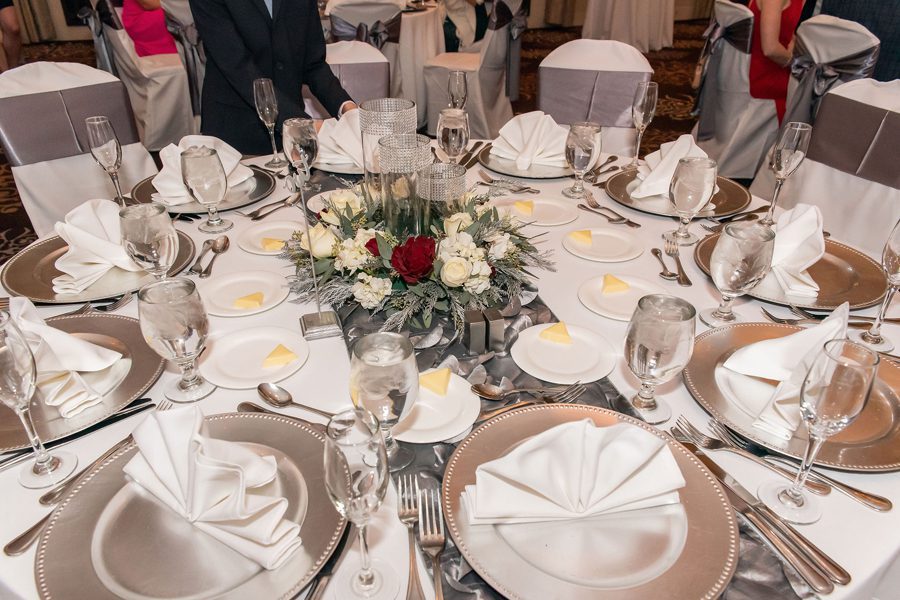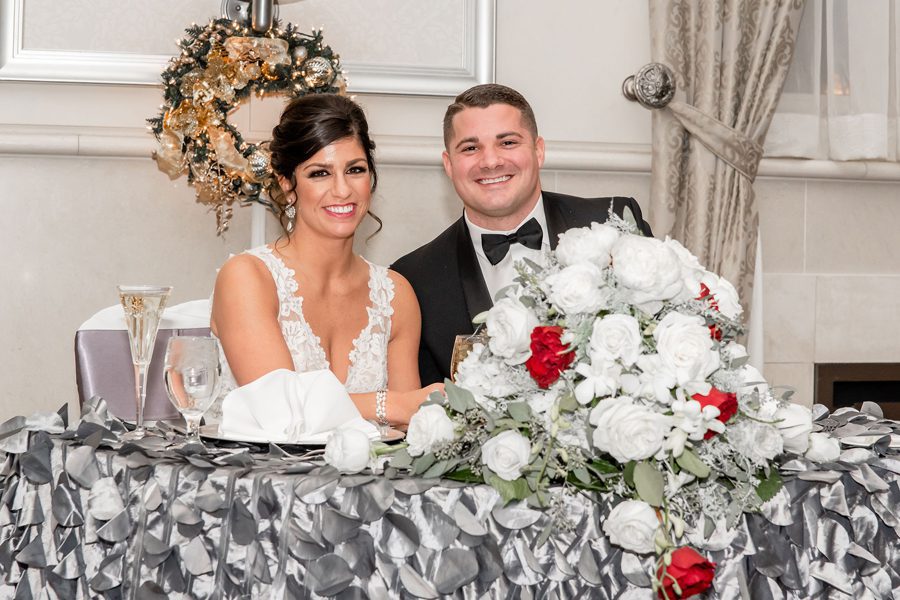 Grateful For The Experience
This wedding was yet another great experience, and like always, I am very grateful to do what I do. Michele and Brandon's wedding was absolutely gorgeous, and they were a fantastic couple to work with. My best wishes to Michele and Brandon!