Real Wedding: Kali & Jordan
Shed 3 Eastern Market – Detroit, Michigan | Photographer – Lindsey Fender Photography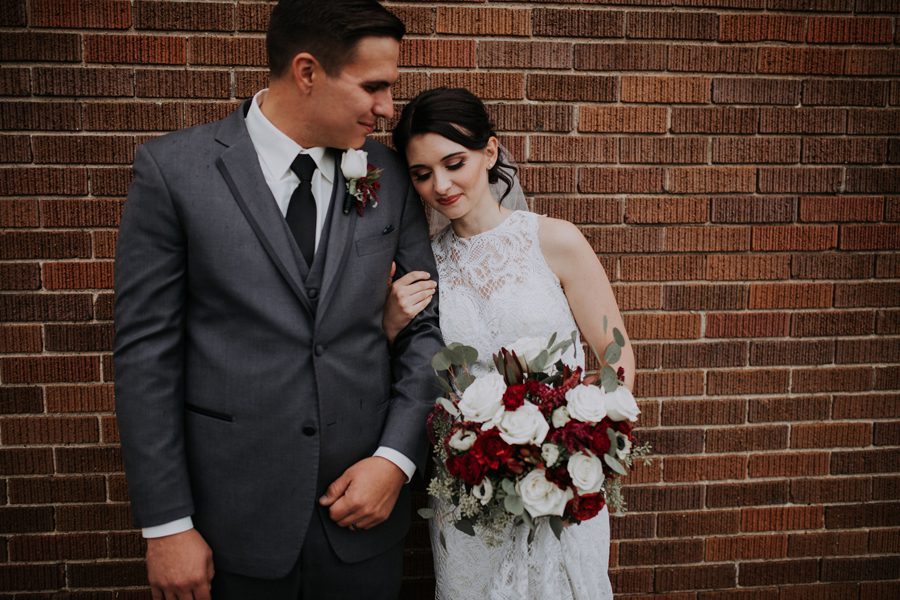 As I think back to October, I reminiscence on Kali and Jordan's beautiful wedding. Kali found me through Wedding Wire and we started working together on the wedding of her dreams. The whole planning process was quick, and of course, turned out magnificent!
Ditching The Traditional
The wedding took place in Eastern Market, a gorgeous little district in Detroit, Michigan. I have to admit that before this wedding I'd never worked in Eastern Market, but there's a first time for everything, and I was very excited at the chance to explore a new venue.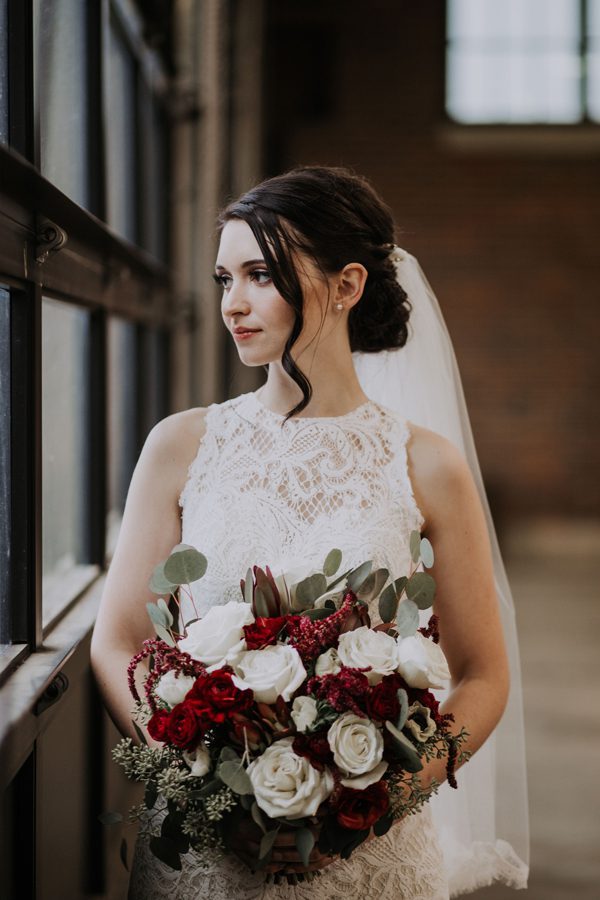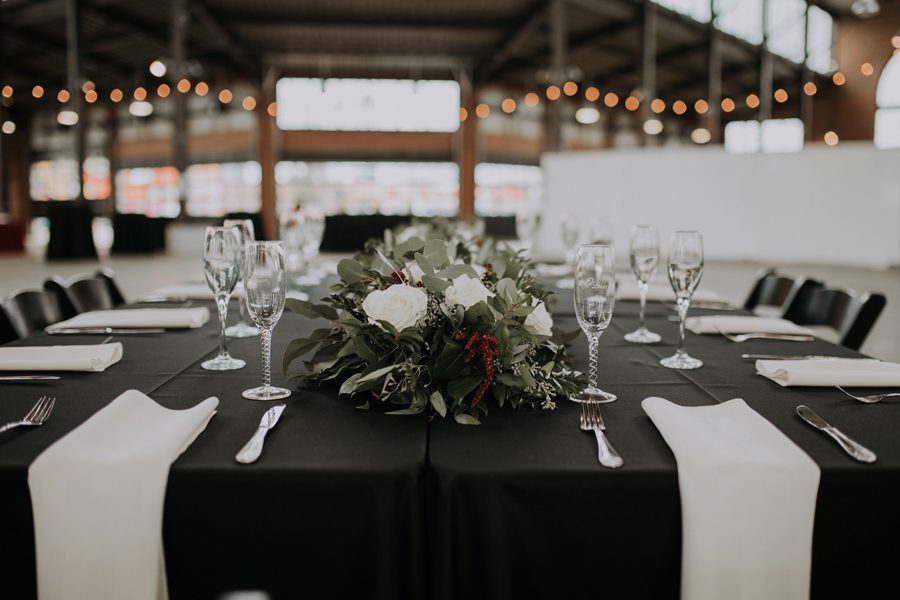 In addition, Kali had one special request for her bouquet. She wanted a free style, ditching the traditional round hand-tie or cascade bouquet. I was happy to oblige, and very excited with the opportunity to take the reigns and create the art for the rest of the details. It's always fun when the brides trust you enough to let you take the creative direction! I love surprising brides, and was very excited to be able to do this for Kali.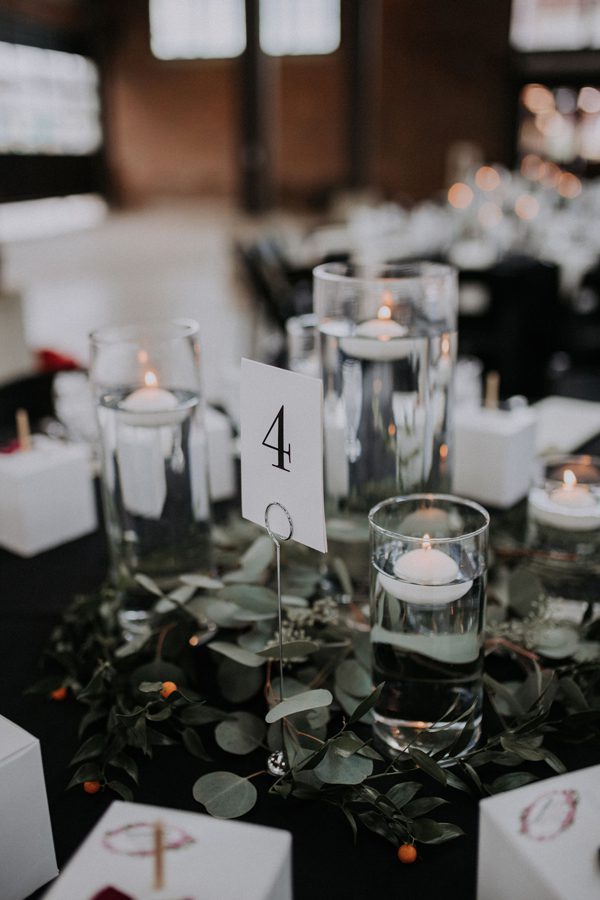 An Amazing Experience
The color theme for the wedding was red and black, a timeless choice really. The reception linen was black and we used red flowers to make the colors pop. Even Kali's bridesmaids wore black and red. As I mentioned before, I'd never worked in Eastern Market, so it was fun to set up there for the first time. What I loved most about this choice in venue was that the space was very open and inviting. Also, couples can have their ceremony and reception in the same place, so this saves guests the hassle of driving from one place to another, as well as having to deal with parking and walking!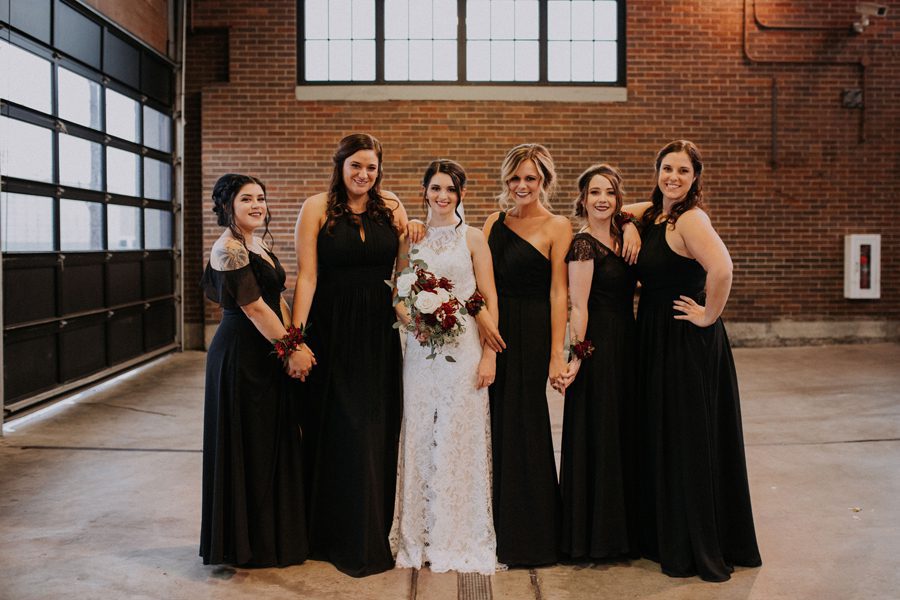 Of course, the wedding was a beautiful success. My best wishes to Kali and Jordan! Hopefully this isn't the last time I come to this venue, as it was truly a gorgeous space! Be sure to check out the photos to see for yourself.