Real Wedding: Crytal & Henry
Tina's Country House and Gardens – Macomb, Michigan | Photographer – Fairytale Productions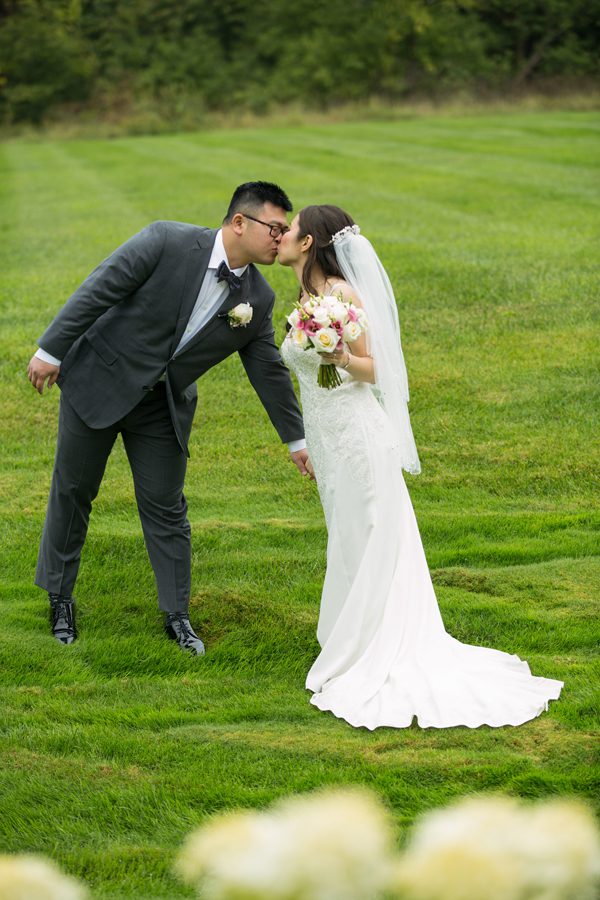 Crystal and Henry's wedding was a gorgeous affair held at Tina's Country House and Gardens in Macomb, MI in September 2018. I always remember past weddings I've worked on very fondly, and this wedding and couple were no different.
The Beautiful Color Theme
Crystal and Henry chose a color theme of champagne and blush for their wedding. Two beautiful colors that complemented each other very well. The moment I learned about the colors I just knew they were going to pair beautifully for the big day!
Planning It Out
During our initial consultation, Crystal knew exactly what she liked and and already had some plans for what she wanted. I can always appreciate when brides have a clear vision of what they desire and envision for their big day, as it's truly wonderful to help them bring this vision to life. With a little help and suggestion from my part, we were soon on a clear and confident path to plan out the floral design layout for the wedding. Tina's Country House has a dazzling outdoor gazebo and indoor reception area. So of course, we wanted to make sure we could use and decorate each space so the wedding's setting could truly pop and amaze the guests and most importantly, the soon-to-be newlyweds.
The Big Day
The floral decor and design came out beautifully. Crystal's bouquet was arranged with gorgeous shades of blush and pink to complement the bridesmaids' champagne dresses. The couple's chosen color theme resulted in breathtaking floral decorations that truly highlighted and boosted the venue's beauty!
I'm Fortunate To Do The Work I Love
Working alongside Crystal and Henry was a great opportunity, and yet another reminder of why I love to do what I do. Crystal had already visualized what she wanted for her wedding, and I was more than happy to take the rest of the direction. Now, Crystal and Henry's wedding is another beautifully designed wedding I can reminisce on. My best wishes to this amazing couple!