Real Wedding: Haley & Ben
Waldenwoods Resort – Hartland, Michigan | Photographer –Little Blue Bird Photography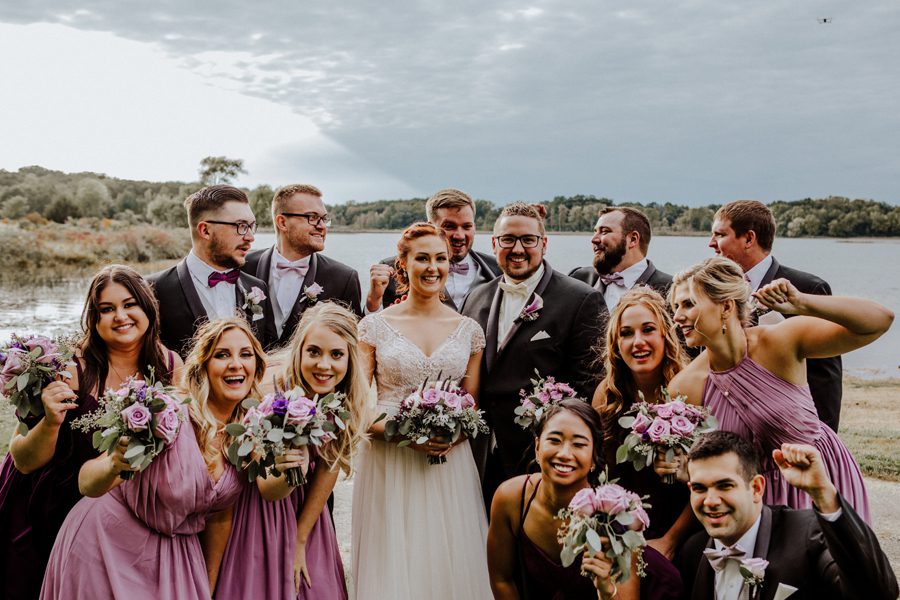 Haley and Ben's wedding at Waldenwoods Resort was notably lovely. I've heard great things about the location many times before but never had the pleasure of working there until now. It was a great opportunity when they told me where the ceremony was being held, and I jumped on board as fast as I could. 
Who Doesn't Love An Outdoors Wedding?
I love setting up an outdoors ceremony, especially if it's by a lake like this one was. The weather, thankfully, was beautiful for celebrating outside. That's the challenge of deciding to do ceremonies in the outdoors well in advance. You have to plan everything a second time just in case the weather decides to make a bad turn. Thankfully, Haley and Ben's big day was nothing but beauty and love.
And Purple Wins Again!
The color for the ceremony was primarily purple, marking yet another purple wedding during 2018 that I was lucky enough to attend. All the bridesmaids were wearing dresses in varying shades of purple, too, and holding lavender bouquets with greenery to represent the outdoors-y feeling. I love purple weddings, especially in the outdoors. The color coordination with nature contrasts beautifully and gives us professionals a wonderful palette to work with. The end result is almost always striking, as it was for this wedding.

Waldenwoods Resort has a beautiful gazebo by the lake that we managed to do a flower garland around before repurposing the decorations to be used at their reception head table. This was a great way to reuse the decorations while saving money during the planning process, and the final results looked fantastic. Sometimes, it just comes down to a little ingenuity and out-of-the-box thinking to put together the fairytales and practicality to make the perfect wedding work.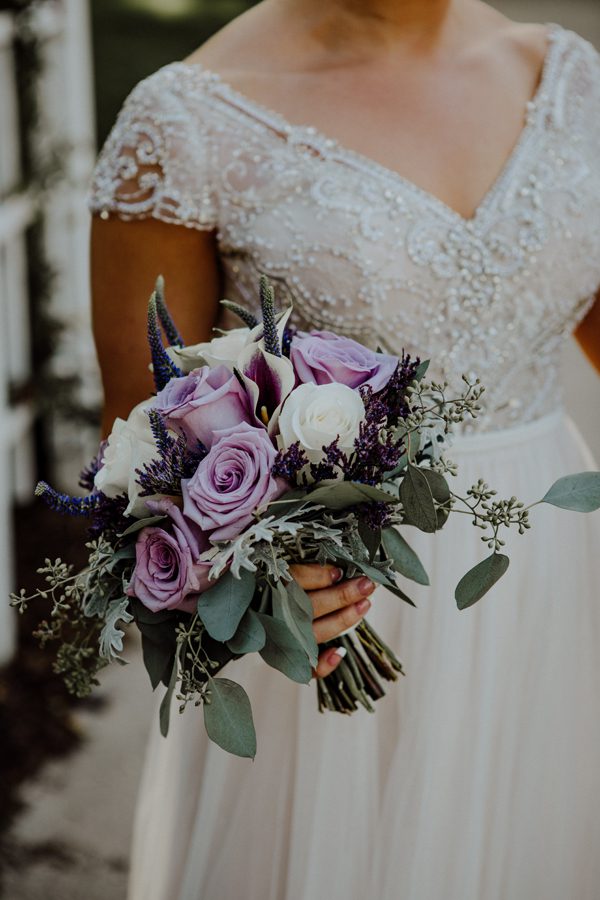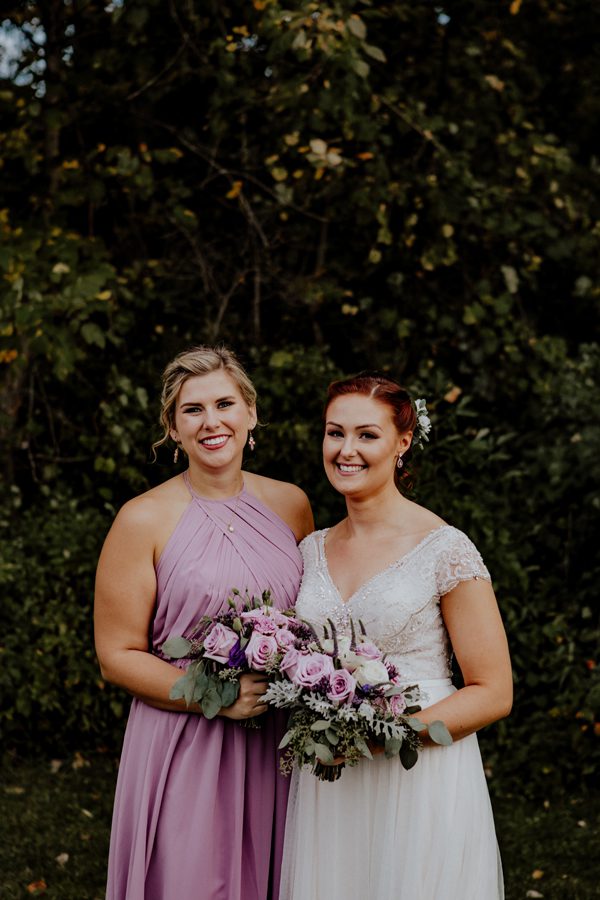 Learn More
If you're in the Metro Detroit Area and love outdoor weddings as much as we do, look us up. We're Design Quintessentials and we would love to work with you to make the most of your beautiful wedding, whatever wonderful style you've chosen to go with.