Tell Your Unique Love Story With Flowers and Stationery
Every couple has their own unique love story. Some couples have a bold and brash love story that they shout from the rooftops. Other couples may have a quieter love story that is more like a whisper on the wind than a resounding shout.
No matter what your love story is, it is special, and it deserves to be told on your wedding day to your family and friends. Prior to any consultation with Design Quintessentials, I encourage couples to think about their love story while they are also talking over their wedding palette and preferred colors. These topics are not as separate as you may initially think. In fact, they are closely linked together and help Design Quintessentials craft a coherent vision for your wedding.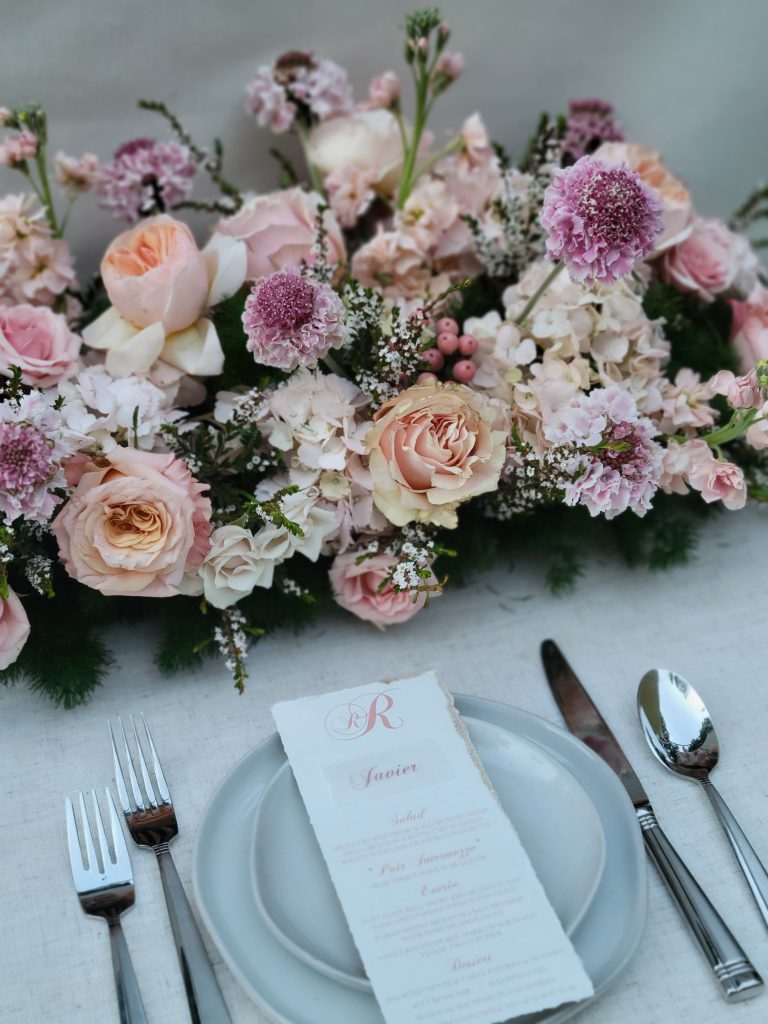 Don't Forget About Your Wedding Stationery
When people think about their wedding and some important details, they tend to focus on their wedding day bouquet and their spectacular wedding cake. But, other details have a tendency to get glossed over, and one of these forgotten details is often your wedding stationery.
Retail Invitations or Custom Invitations?
You might be surprised, but people still send out paper save-the-date and wedding invitations even in the modern Internet age. In an effort to save money, many people decide to do these invitations online using inexpensive retailers. However, the results are often not what you would really want for various reasons.
One of these reasons is that it makes it too easy not to think about how the invitations fit into your overall wedding decor and theme. For example, imagine that you are planning a candlelit ceremony in an intimate chapel surrounded by delicate flowers in pale shimmery colors. Now imagine that an online retailer is offering a sale on invitations that have bright colored tulips in an outdoor setting. You may be tempted to hit the button and buy the bargain stationery, but, ultimately, you would probably be unhappy about this discordant style choice. This is why it's better to go with custom-made invitations that are made just for you and your partner.
Book a Consult for Floral Design and Stationery
If you've decided that you want florals and custom-made stationery, we recommend choosing a floral designer who knows how to do both, like me! This helps guarantee that your whole design aesthetic will be seamless. At Design Quintessentials, we love working with our wedding couples to create an invitation and floral design that helps them tell their love story in their own distinct way. Here's an example of a cohesive floral and stationery design that I put together on Instagram! Also, book a consultation to see what we can put together for you. I can't wait to connect with you!