You're probably wondering, florist versus floral designer, what's the difference? There's a huge difference, I can tell you that! Believe it or not, I am often confused for being a florist. I can absolutely understand why someone might think this as my work revolves around flowers, but my job goes a little deeper than buying and organizing flowers. In this piece, I'll explain the difference between the two roles so you can make the right choice when it comes to seeking someone with floral expertise.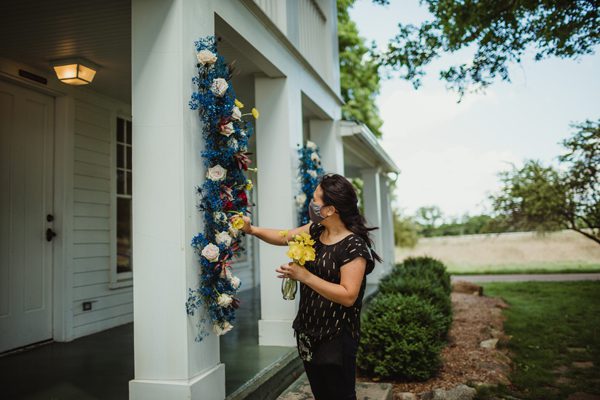 Distinguishing the Two
I have to admit, oftentimes I don't enjoy being called a florist. During every introduction and consultation I make sure to introduce myself as a wedding designer or floral designer. I think this helps the term become more familiar and also clarifies a little better what it is I do. 
What a Florist Does
Florists typically have catalogues of bouquets and other arrangements. If they own a retail store, they work more in the box when it comes to design, going for more standard, safe, and typical plans for their clients. They provide more of an everyday arrangement to fit daily needs. Of course, florists do a lot too, and I respect their craft!
What a Floral Designer Does
However, as a floral designer, I consider myself an artisan. I provide a lot of flexibility in design to the couples I work with. Each couple has a varied vision for their wedding, and often, there's no standard one-size-fits-all design that will please everyone. This is why, as a floral designer, I especially love to work with a variety of couples. Whether they're going for bold and daring, or simple and classic, I have the freedom to work with them and still think up unique floral designs!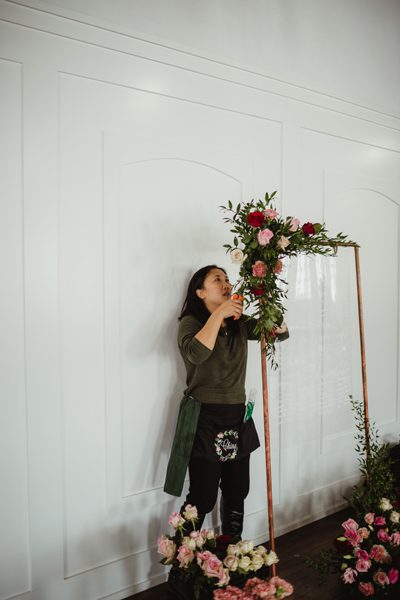 My Love for Creative Direction
Whether it's bouquets, table arrangements, or other big floral decorations, the design and layout of each piece can take a while to create. However, the creative direction is definitely one of my favorite parts of the job, and I love to see it all come together on the big day! I love what I do, and I wouldn't have it any other way! So yes, there's a difference between a florist and a floral designer, and I am grateful to have the opportunity of creative direction. I'm able to design one of the most eye-catching and unique parts of event setup and I wouldn't want it any other way.