Real Wedding: Olivia & Ryan
Marriott Inn – Dearborn, Michigan | Photographer – Lighting with Love Photography
Grooms Take Charge, Too
As you might imagine, it's usually the brides that come to me regarding floral design, but sometimes I'm surprised when it's the groom who reaches out to me. This was the case for Ryan and Olivia! Ryan was the one that found me through Wedding Wire. It's always great to see a groom taking charge of the consultation like that and being involved during wedding planning. The groom's involvement can help out immensely with the decision making process as well as to ease anxiety off of the bride. Having the groom involved beyond his initial and more traditional responsibilities can help tie the whole marriage together for the better.
A Change in Plans
Once there, the wedding continued to be traditional and surprising at every turn. Olivia and Ryan's chosen wedding colors were black and white, an elegant yet classic color choice. Originally their plan was to have the wedding ceremony outdoors at a gazebo. Unfortunately, a week prior to the wedding, Olivia informed me that it would be raining on their big day. Instead, they decided to use their reception room as the ceremony room and then flip the space afterwards.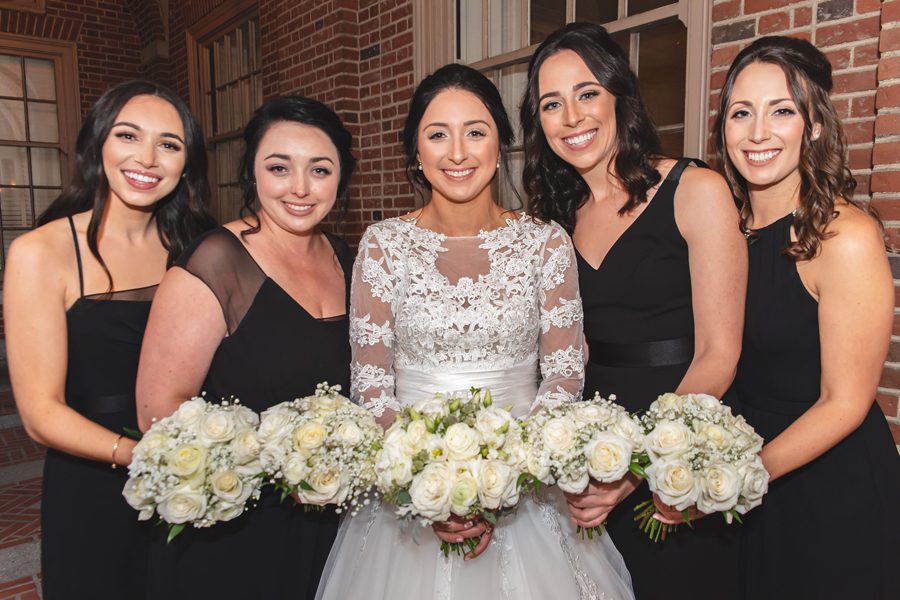 It's Okay To Reuse Decorations
They also asked if I had a ceremony arch for rental, so I offered my white arch with the drapings. This transformed their sweetheart decorations to ceremony-ready for the dual purpose of the reception. Reusing decorations and having the final result look fantastic is one of my favorite things to do, and I was excited to take the same prospect into this wedding.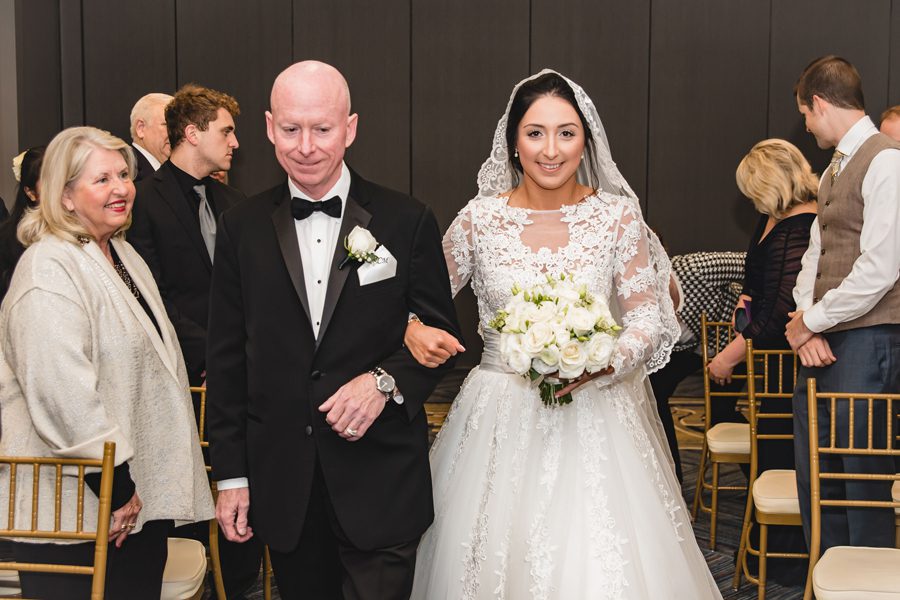 I Always Learn Something New
Combining the old with the new is exactly what Olivia and Ryan chose to do for their wedding. Being practical yet graceful was an interesting choice. I was lucky enough to be involved with this wedding while learning a few new tricks about the merits of reusing space along the way.
Learn More: Your Metro Detroit Floral Designer
If you're in the Detroit metro area and desire beautiful floral design and decor, then contact Design Quintessentials. We want to be a part of your wonderful event and make your vision come to life!