Real Wedding: Katy & Jason
Grosse Pointe Academy Chapel – Ceremony | Villa Penna – Reception | Photographer – Elite Entertainment
Nothing can beat a dazzling landscape and a magnetic color scheme when it comes to weddings. I like to believe that these are two of the most important factors the soon-to-be newlyweds must decide on. Being able to work with beautiful colors and an amazing scenery is just two reasons why Katy and Jason's wedding was such a memorable experience.
Purple, Purple, Everywhere
St. Clair Shores provided a gorgeous background for Katy and Jason's wedding. It seems that 2018 was meant to be the year of purple for Design Quintessentials, as we were working with a variety of purple hues. Pantone's color of the year for 2018 was a sultry ultraviolet, so it seemed
purple was just the way to go! Katy and Jason picked lavender and silver, and this combo was particularly exquisite when showcased in the 24 centerpieces created for the wedding. Katy's purple bouquet was to die for, and when the couple exchanged their "I Dos" at the Grosse Pointe Academy Chapel, the bouquet was an eye-catching factor during the whole ceremony.
What Makes It All Worth It
There's something about the floral details of a wedding that really tie the whole evening together. The centerpieces we created truly added to the beauty of the reception, which took place at Villa Penna. Plus, Katy was an absolute sweetheart to work with, and I was once again proven why I love my job and what I do. I am truly blessed to have the business that I have, and also to have the chance to work with great brides to make sure their dream day is just that, a dream!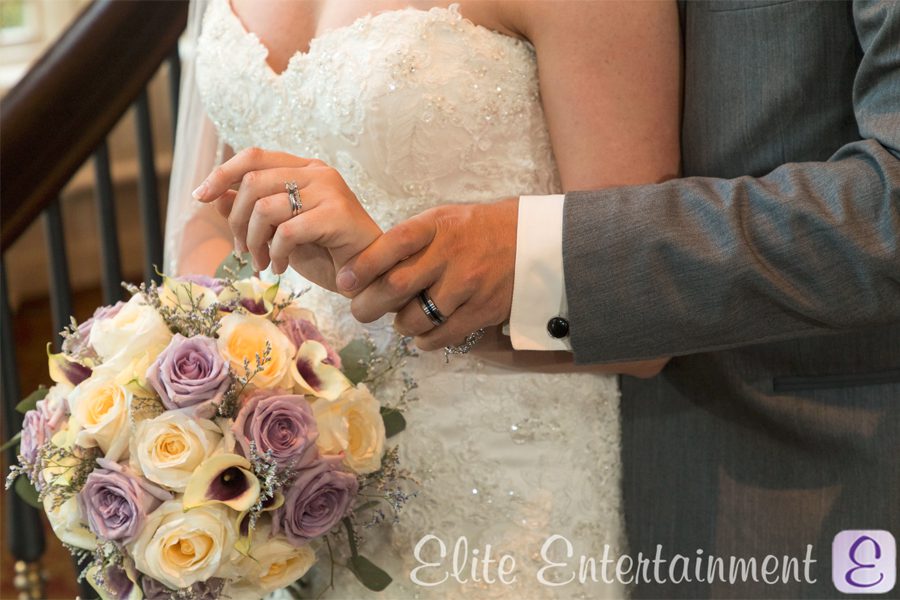 Working with a variety of kind and patient vendors is also a huge upside, and I believe it's great communication and a group effort into getting the job done well. Katy and Jason's wedding was an absolute success, and I was lucky to catch a lot more moments from the wedding thanks to the stellar wedding photographer!
Check Out The Photos