Real Wedding: Christine & Jonathan
Livonia, Michigan | Photographer – Slipstream Photography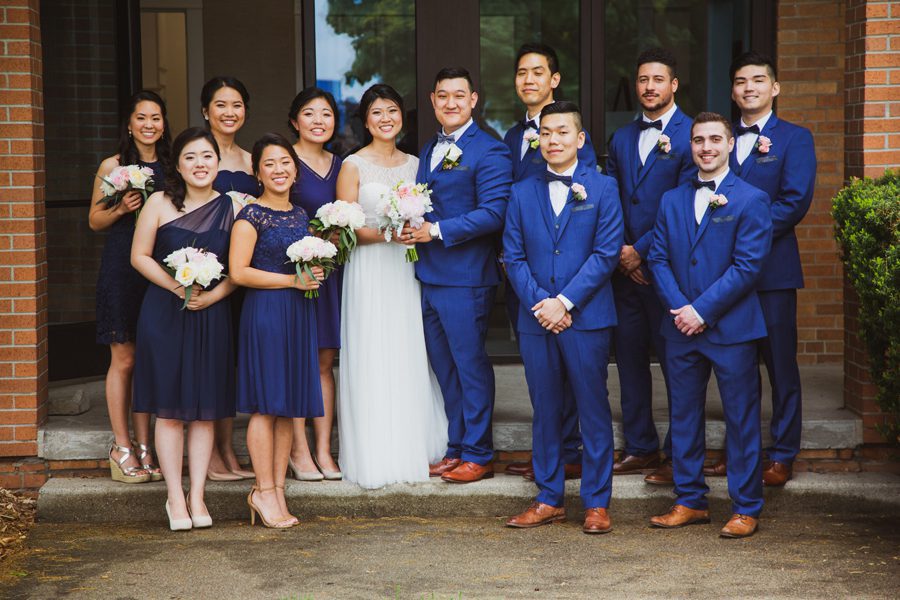 Christine and Jonathan was undeniably my royal wedding of the year in 2018. Like many of my clients, Christine found me through Wedding Wire. During the consultation, Christine expressed to me that she wanted her wedding to be a relaxed and semi-formal event. She wanted everything to be done at her church, including the ceremony and reception.
Instead of having a traditional dinner, she would be doing lunch. Christine also wanted her bridesmaids to wear navy blue lace dresses and she wanted her flowers to be pink and white. She loves peony, so it was only natural for her bouquet and garland for the guests' table to include this. The decoration for the church was very lovely and the 60 foot guest table garland definitely set out the greenery tone!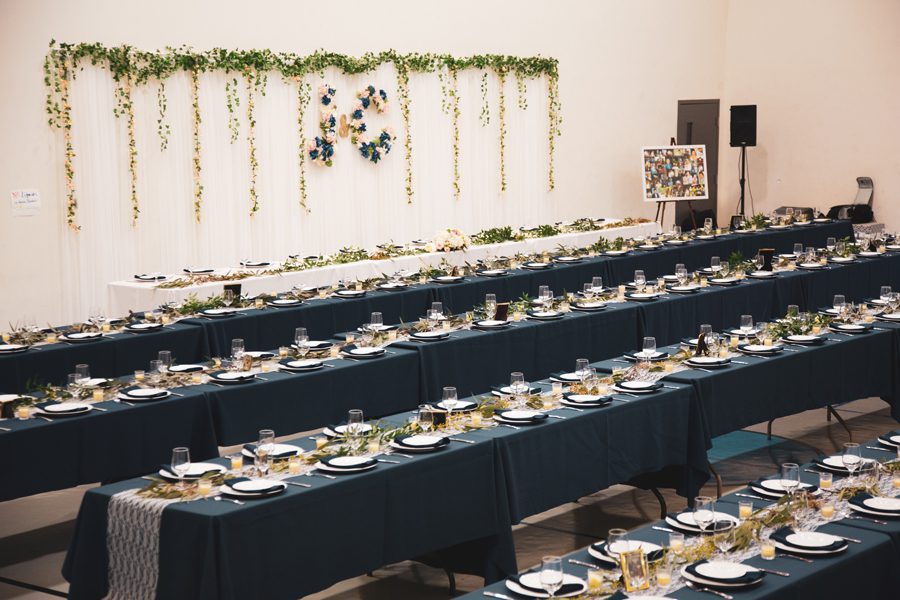 My Experience
I truly love decorating relaxed weddings. So many people believe that weddings have to be an ultra-fancy, high-end affair. That's wonderful if that's what you want but it's also okay to have a more low-key theme. The key is doing what makes you happy as a couple.
Christine and Jonathan's wedding was a joy to work on! The couple's visions were realized and they did a very good job articulating what they wanted. It makes our job as wedding professionals easier when people are clear of their wants and expectations.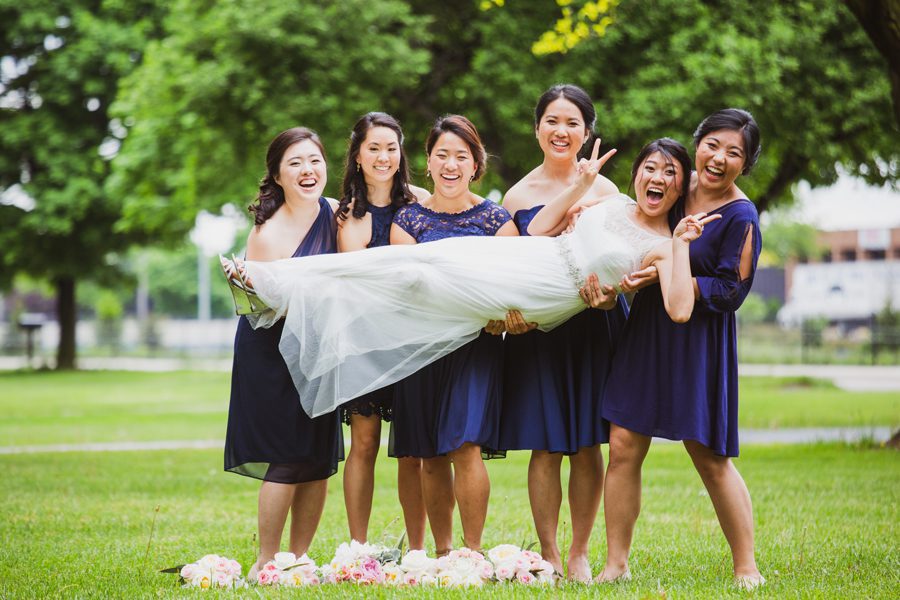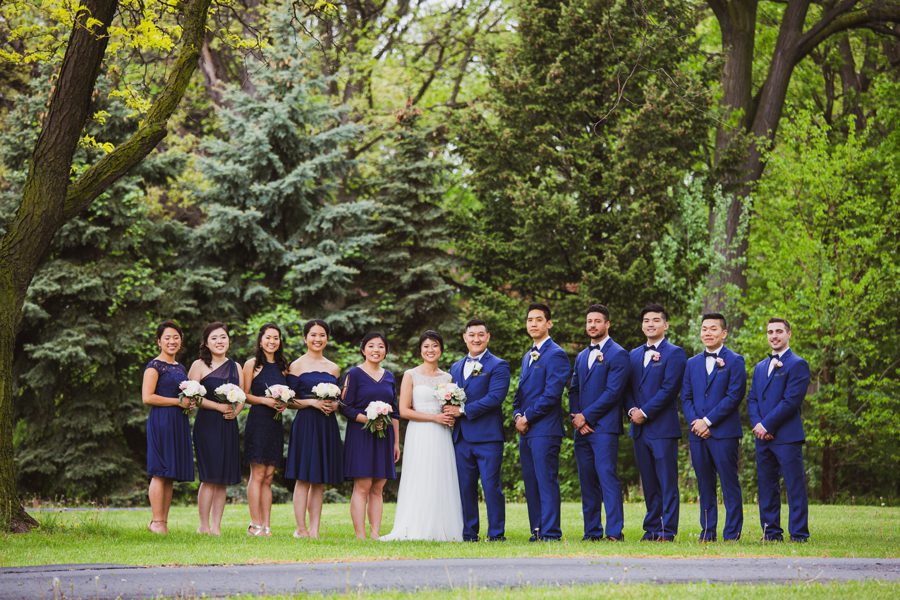 Know Your Theme
While Christine knew what she wanted when she contacted me, it's also my job to guide couples who are having a little trouble figuring it out. It's okay to be unsure and to have questions. As long as you have a theme, then we can figure it out.
You can also source ideas for your wedding on social media. Websites like Pinterest and Instagram are full of ideas that you can integrate into your own. Your wedding day will be one of the most exciting days of your life. It's not surprising that you want it to look like something out of your dreams.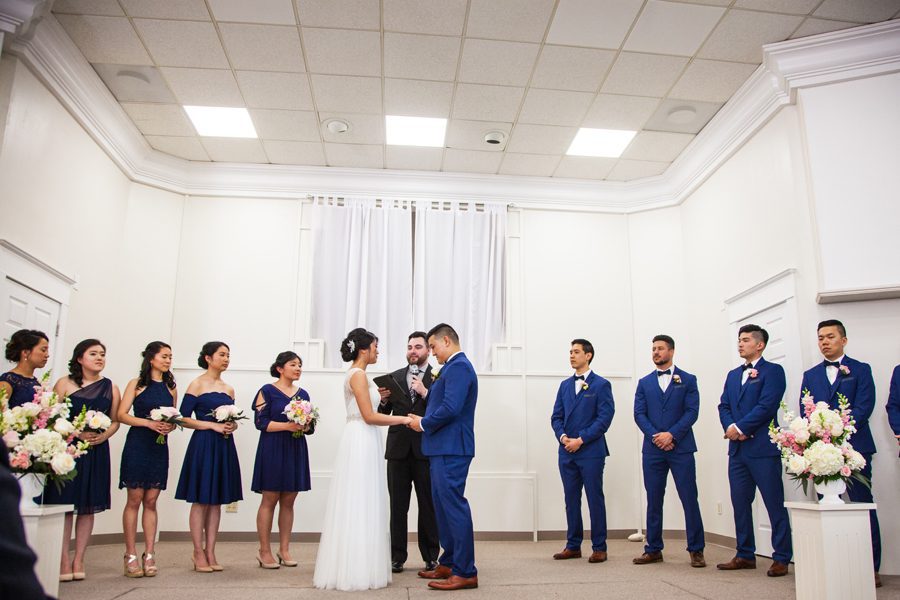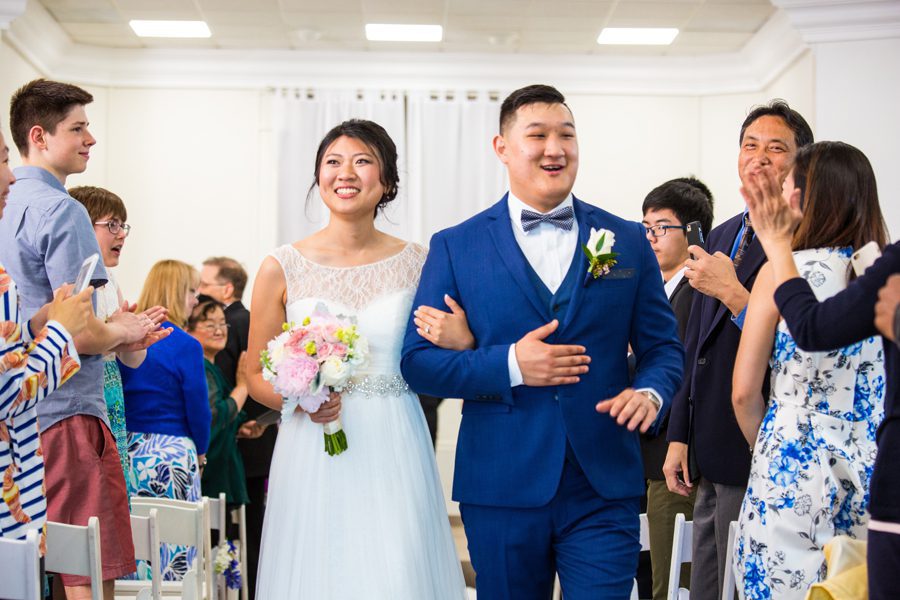 Make It Your Dream Wedding
They say that people dream about their wedding day their whole lives. Unmarried people daydream about their future nuptials and married people reminisce about the day they tied the knot.
You can have a memorable wedding too. Christine and Jonathan were able to focus on their love and passion for each other instead of having to worry about flower deliveries. I took their ideas and turned them into beautiful flower arrangements.
The right flower arrangement can transform your wedding's aesthetic. Hiring a professional florist is an additional expense but it's worth it. Most couples aren't prepared to take care of their own flowers. Few people want the extra responsibility. If you work with someone whom you trust, you never have to feel any stress about the issue.