Hello! My name is Ching and I create elegant floral and paper designs. When I'm not working, I'm likely at home with my husband, with my two kids, and our cat Bella. I also enjoy cooking, AND eating! However, what I really want to share with you is my journey to floral and paper designs and how Design Quintessentials came about. So keep reading to get a little more insight about me and how I began helping others bring their unique story to life.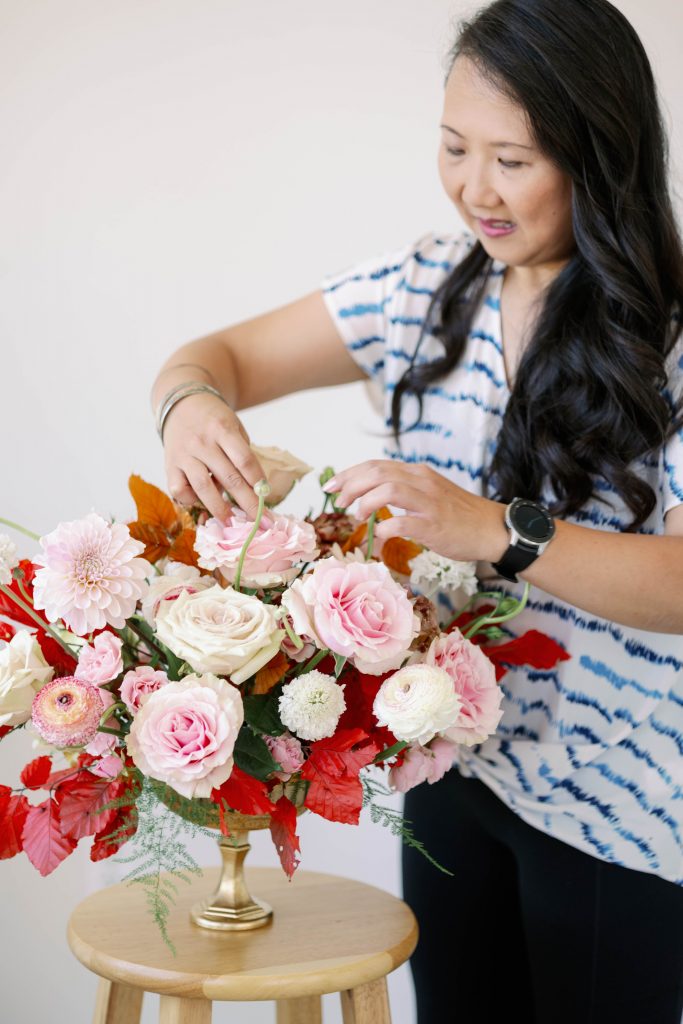 Planning My Own Wedding Led Me To Floral Design
Weddings are supposed to be the happiest day of our life, at least according to social media, all our friends and families, and the schmaltzy movies on the Hallmark Channel. But, unfortunately, the stress of planning this perfect day often gets in the way of our ability to enjoy it.
I learned this hard experience first-hand during my own wedding planning. As a self-admitted perfectionist, I had a vision of what I wanted my day to look like, from the dress to the flowers to my dream wedding cake. However, even with folders full of pictures as a guide, I often felt like the contractors/vendors that I was working with did not fully understand what I wanted. Something was definitely getting lost in translation. And, to make matters worse, not all the contractors/vendors saw or interpreted my vision in the same way. I worried that I was going to have a chaotic and disjointed wedding that did not reflect my vision of our love story.
Graphic Design + Floral Design = Design Quintessentials
Recognizing that my experience was not unique and that other couples were likely going through the same thing, with my degree in graphic design under my belt, I decided to complete training with an American Institute of Floral Design certified teacher so I get a better understanding with floral design. I then opened my company, Design Quintessentials, in 2007, to help couples achieve their cohesive vision of their elegantly perfect day.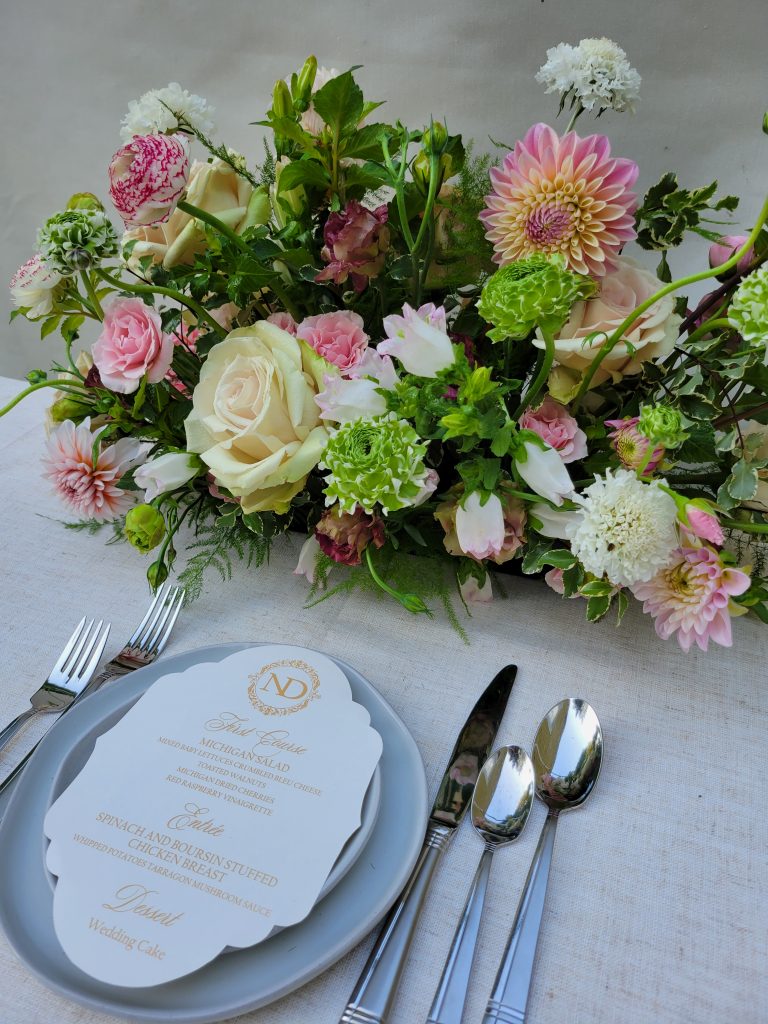 Let Me Help You With Your Big Day: Book a Consult
Over the years, Design Quintessentials has been blessed to be part of so many couple's joyous memories. Our team uses a unique three-step process to take unnecessary stress out of the big day, while allowing your imaginations to run free. At Design Quintessentials, we love working with wedding couples, but we also do other great design work, including for birthdays and magazine editorials. If you'd be interested in seeing how we can bring your vision to life, contact us today! Also, head over to Instagram to see a video of me at work arranging flowers for an event.